Getting insurance with a conviction doesn't have to be a hassle. Simply click the green button to get your quotes now.
Cover for both driving and criminal conviction
All cases considered
Quotes provided by specialist providers
Combined policies available
Expert advice
Instant documentation
How to Get Convicted Driver Motor Trade Insurance
If you have a conviction, whether it's a driving conviction or criminal conviction, then you might be worried that you won't be able to get cover for your motor trade business at a fair price, especially if you're a young motor trader who's just starting out.
Although getting motor trade insurance with convictions might mean you pay more compared to a person with no convictions, it doesn't mean you can't find cover at a reasonable price. If you'd like to get quotes now then simply click the green quote button.
Did you know…?
There are specialist providers who will take your unique circumstances into account and provide you with a fair price for cover.
Types of cover available
Road risks - Road risks cover will ensure that you and your staff are able to work on customer vehicles and be covered for any accidents that might occur. You can choose what level of road risk cover you want to get depending on your budget.
Liability claims - Liability claims are something every business owner should be prepared for. You can get both public liability and employers' liability insurance included in your policy.
Tools and stock - You can also get cover for your tools and stock for theft or breakage.
Combined policy - A combined policy lets you protect every part of your motor trade business, from vehicles to your premises, stock, tools and cash.
Did you know…?
Making your premises secure is an excellent way to save money on your cover.
Ways to save money on convicted driver motor trade insurance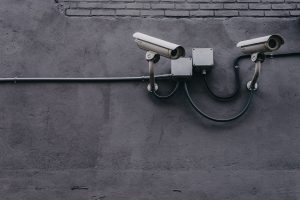 There are many factors that affect the cost of motor trade insurance. Knowing what they are can help you to save money. With this in mind below are some great ways to cut down the cost of motor trade insurance –
Make your premises secure - Taking steps to make your premises secure is a very good way to cut down the cost of motor trade insurance. Security measures such as CCTV and security lights can make a big difference to the security of your premises and help you to save money as a result.
Pay for the policy upfront - The majority of insurance providers will offer you a good discount if you choose to pay annually rather than monthly.
Get a lot of quotes - You should always get as many quotes as possible to make sure you get the best deal.
Get quotes now
To get convicted driver motor trade insurance quotes from specialist providers now simply click the green button below.