Click the green button to get part time traders insurance quotes now!
Cover for when you need it
Road risks
Premises cover
Money cover
Liability claims
Legal fees
Instant documentation
Can I Drive My Own Car Under a Part Time Motor Trade Insurance Policy?
If you work as a part time trader and are wondering if you can drive your own car as part of your policy then the good news is you can. Part time traders insurance allows you to cover any vehicles that your business owns, including your personal vehicle.
To get the right part time traders insurance for your business it's important to get a lot of quotes. Get quotes now by simply clicking the green quote button.
Types of cover
Below are the main types of motor trade insurance available –
Road risks - Cover for road risks is something that every motor trade business requires. It enables you and your staff to transport/work on customer vehicles as needed. This is the foundation of any good motor trade policy.
Liability claims - Liability claims are another thing that motor trade business owners need to be prepared for. Claims often come from customers but they can also come from your own staff so getting cover for both is always recommended. You can also have legal expenses included.
Combined cover – A combined motor trade policy provides full protection for your business, from the vehicles you work on to your premises, tools, stock and cash.
Did you know…?
You can get part time traders insurance that covers you only for the period of time you require it.
Ways to save money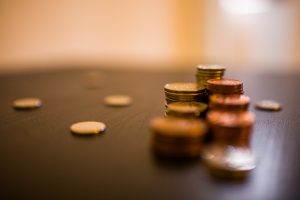 Some great ways to save money on part time motor traders insurance include –
Reduce cover options - A very obvious way to keep the cost of part time traders insurance down is by reducing your cover options. For example you choose the level of road risks cover you get. Third party only is cheaper than fully comprehensive although it doesn't provide the same level of protection so you need to assess whether the risk is worth it.
Increase excess - You can also lower the cost of your premium by increasing the excess you would pay in the event of making a claim.
Get a lot of quotes - Getting quotes from a lot of different providers will help you to prevent overspending on your policy.
Did you know…?
You can choose to pay for your policy either annually or monthly via direct debit.
Get part time traders quotes the easy way
Click the green button below to get part time traders insurance quotes now.