Motor Trade Insurance - A Quick Start Guide
How Motor Trade Insurance Works
If you work in the motor trade, whether it's on a part time or full time basis, then you
need to protect yourself by getting a proper motor trade insurance policy for your business. When working in the motor trade, you not only have to protect your vehicle but also those of your customers. If you work from a premises then you also need to protect that, as well as any stock, tools or cash you carry.
Motor trade insurance provides a way to cover every aspect of your business under one easy-to-manage policy. You'll be able to work on and transport any customer vehicles and be covered for theft, collisions and damage. You can also protect your premises for theft, malicious damage and break-ins. In order to ensure you get the right type of cover for your business, it's highly recommended that you read through the information below.
Industries Covered
Below are some of the business types that can benefit from motor traders insurance –
Auction Houses
Mechanics
Performance & tuning workshops
Coach trimmers
Auto-electricians
Vehicle Air conditioners
Vehicle Importers
Classic car specialists
Accessory fitters
Engineering workshops
Scrap and salvage Merchants
Sound and security Installers
Exhaust, tyre and windscreen fitters
Alternative fuel converters workshops
Vehicle enhancing workshops
Types of Cover Available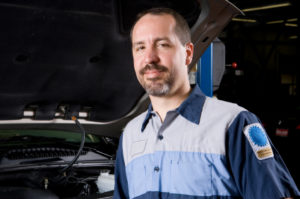 One of the most important decisions to make when taking out a motor trade insurance policy is getting the right type of cover included. Motor trade insurance policies are typically highly tailored since every business has different requirements. Below are some of the most common types of cover available with a motor trade policy –
Road Risks - Road risks are a must with a motor trade policy. As with regular car insurance, you can choose the level of cover you need. If you're looking to operate your business for minimal expense then a third party only policy will enable you to do this. If you want a bit more protection then you can opt for a third party, fire and theft policy. A comprehensive policy will cover customer vehicles for all types of collisions, even those that you or one of your employees are liable for.
Combined Policy - A combined policy is perfect if you operate from a premises. A combined policy will cover all cars that are one the premises for theft, loss or damage. It will also provide full protection for your premises itself. This means you can operate your business with full peace of mind. A combined policy can be tailored to suit your exact needs.
Part-time Policy - If you work in the motor trade on a part-time basis then it doesn't make sense to pay for a full-time policy. With a part-time policy you can get flexible cover that provides protection only when you need it.
Additional Types of Cover
Below are some extremely useful types of additional cover you can get with a motor trade policy.
Public Liability Insurance – Liability claims are always a concern when you're working on customer vehicles so getting cover to protect you from such claims is certainly a good idea.
Employer's Liability Insurance - In addition to claims from the public, you also have to think about claims from your own employees. If for example an employee was to be injured or killed on the job, it could result in a potentially devastating claim going against you if you don't have cover in place.
Legal Expenses - If you choose to fight a liability claim in court then the legal expenses can add up very quickly. Having them covered by your policy will ensure you're able to fight the claim without being out of pocket.
Breakdown Cover - Breakdown cover is always a good idea when you work in the motor trade and especially so if you're often transporting customer vehicles over long distances.
Are You Eligible?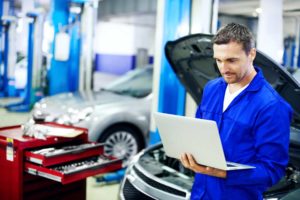 Before enquiring about a motor trade policy, it's important that you know if you're eligible or not. In order to qualify for motor trade insurance, you should meet the following criteria –
You hold a full UK driver's licence - This may seem obvious but you must certainly hold a full UK driver's licence in order to be eligible for motor trade insurance.
You are at least 21 years old - You must also be at least 21 years old in order to qualify for a traders' policy. Very few insurers provide cover for people under 21 due to the high level of risk involved.
You can provide proof that you work in the motor trade - It doesn't matter if you work in the motor trade part-time or full-time but you must be able to provide proof that you do. This is usually in the form of receipts. The receipts can be for vehicles you've bought or sold, or vehicles you've worked on or transported. You will be given adequate time to provide proof that you work in the motor trade so you don't need to panic if you don't have receipts to hand when applying for a policy.
Ways to Save Money
Insurance is one of the major expenses when you run a motor trade business. This being the case, it makes sense to take any steps you can to reduce the cost. Below are some of the best ways to save money on motor trade insurance –
Pay for your policy annually - Insurance providers prefer when you pay a larger lump sum upfront so if you're able to pay for your policy on an annual rather than monthly basis then you're in an excellent position to negotiate a lower premium with insurers.
Make your premises secure - If you're getting a combined policy then one of the best ways to keep the cost of your motor trade insurance down is by making your premises as secure as possible. Theft from premises is a big problem for those who work in the motor trade so you should take every step you can to make your premises secure. Installing CCTV cameras, security lights and alarms are all excellent ways to lower the risk of theft and vandalism.
Be selective with your employees - The employees you have that are named on the policy will certainly have an impact on the cost of your motor trade insurance. The best type of employee is one who is over 25, has plenty of driving experience and who has a clean driving licence. The criteria does change somewhat depending on the type of business you have but generally reliable and trustworthy employees who don't drive recklessly or have a lot of points on their licence are the type you want.
Useful Information
If you're starting a new motor trade business then you likely have a lot of questions about the best way to get up and running and ensure your business is a success. Luckily we have published a number of articles to help new motor traders get started. Below are some of the most helpful –
Get Quotes Now
When it comes to saving money on motor trade insurance, one of the best ways to do this is by getting quotes from multiple providers. Getting quotes used to mean calling different providers by phone one-by-one. Thankfully this is no longer necessary. In order to get quotes from a panel of motor trade insurance specialist you simply have to fill in a short form describing your business and the level of cover you require.
Simply click the green button below to start the process and you can have your quotes in a matter of minutes.